Saturday, June 10
9 AM - 4 PM PST



We all have losses, and we all carry grief around them. This grief is carried in our body, and wants to be known and felt. Telling the story about our loss, in a confidential place, and feeling the grief embedded in our body brings release.


The loss is no longer painful in the old way that it was, but with the release it finds integration and releases new energy for life.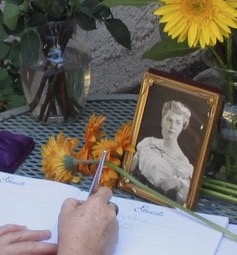 The 
Explore, Embrace and Honor Your Grief & Loss
workshop provides a context for healing. It will allow you to join 7 other participants, by Zoom, where you can be supported and support others on a deep personal journey.


Bill has walked as a guide to hundreds of men and women on their inner journeys into the grief they carry.
Losses of every kind are welcome. And, the grief that comes with them. Everyone from any spiritual tradition is welcome.
Loss/death of a parent, child, spouse.


Loss of your spouse, partner, or a close friend.


Loss of job, career, your place in the church.


Loss of innocence in childhood or later.


Loss of your sense of self & your mission in life.


Loss of something important when you were betrayed.


Loss of any other kind.


If you carry a loss in your life that has never been fully explored, and thus never fully embraced (and its power released), then this will be a safe place and a safe time for you to do your work.


This is a safe and confidential 1 Day Retreat, and is limited to 8 participants. 

Register for the Course


Please choose from the following:

"Bill has an extraordinary gift for tenderly holding open the space to feel that which is otherwise too deep, too frightening to feel. I highly recommend both his Grief and Loss workshops, and Individual Counseling." - Olivia Bareham

About Bill Berry


Bill Berry has a personal call to assist others with tools that have been helpful in processing his own grief & loss. Twenty years ago he launched the Living From the Heart Work, and has led more than 250 full weekend workshops and numerous one-day events. Presently his work is exclusively on Zoom. He also conducts Private Sessions for men and women. Bill is 76 and has been married for 55 years. He and his wife Mary Anne live in Pasadena. They have 3 adult children and 4 grandchildren. Bill was diagnosed 5 years ago with Parkinson's Disease. He calls PD his friend, and it has become an asset to him in his work. His personal Mission Statement is:


"I create a world where Grief & Loss can be fully known, by leading and teaching from the heart of sacred scripture, and doing my own work."